A partnership with TUV SUD was forged to develop training programmes and upskill our technicians on the safe handling of High Voltage Vehicles.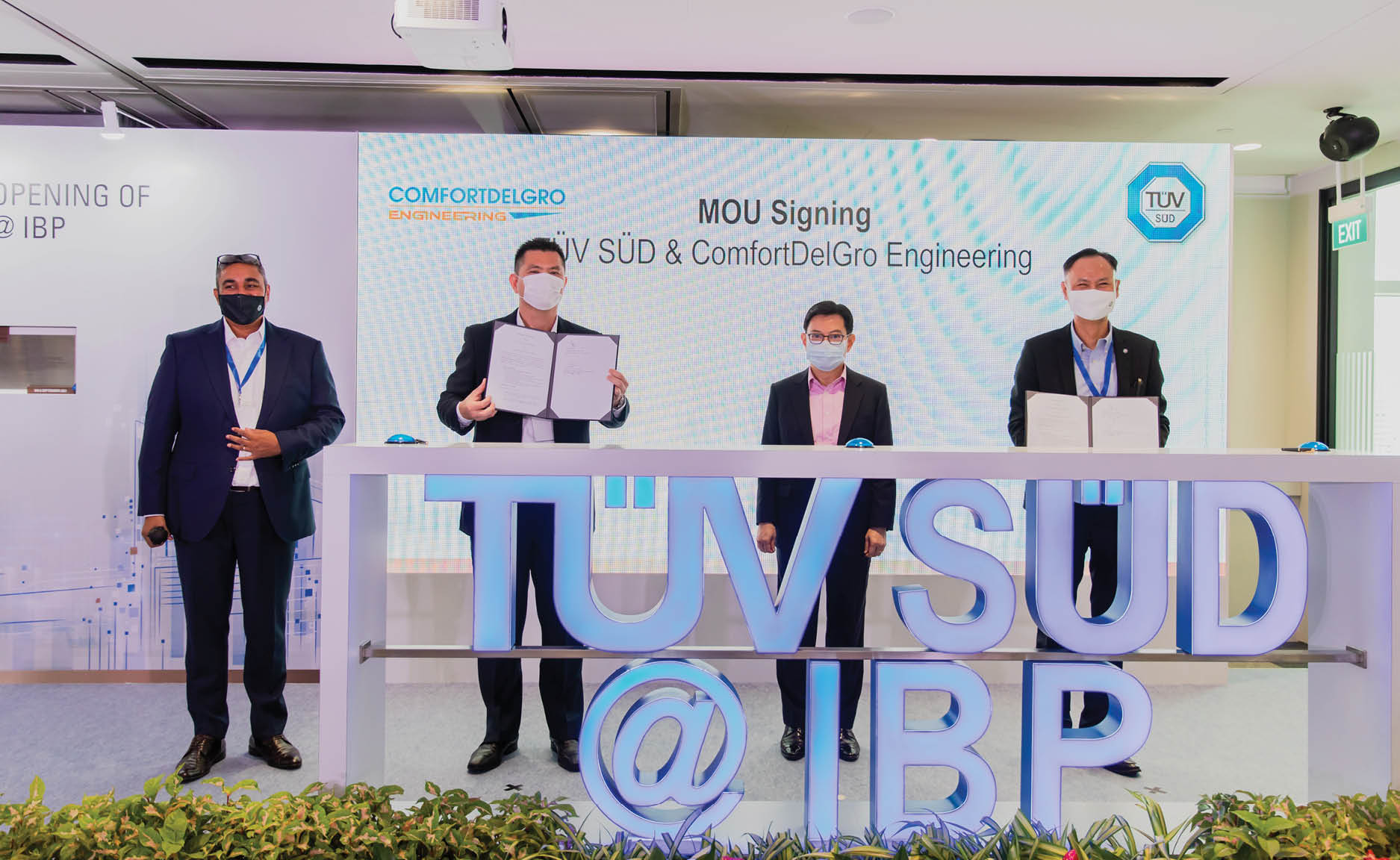 ComfortDelGro Engineering (CDGE) and TÜV SÜD PSB in Singapore have joined hands to develop a training programme to upskill technicians in the automotive industry from repair and maintenance of Internal Combustion Engine (ICE), to the safe handling of Hybrid and Electric vehicles.
The MoU signing ceremony was held this morning at TÜV SÜD's newly opened flagship office and witnessed by Deputy Prime Minister Heng Swee Keat.