Volvo Bus Chassis
By selecting a Volvo chassis, you are assured of a solid structure for a vehicle that combines flexibility and quality with passenger convenience and productivity.
Genuine Volvo Service
Blue and Gold service contract are customised to the best possible service for your bus. All to ensure that your bus keeps running, securing superior uptime, reliability and safety.
Volvo Bus Parts
Experience the genuine parts that give you the difference – keep you safer, fuel efficient and profitable.

Volvo

Bus Parts & Services
CDGE has been appointed by Volvo Bus Corporation as the exclusive distributor in Singapore since Year 2000. 
With 22 years of partnership, Volvo and CDGE has delivered more than 2,000 buses to our customers and we provide a full suite of maintenance services from cradle-to-grave.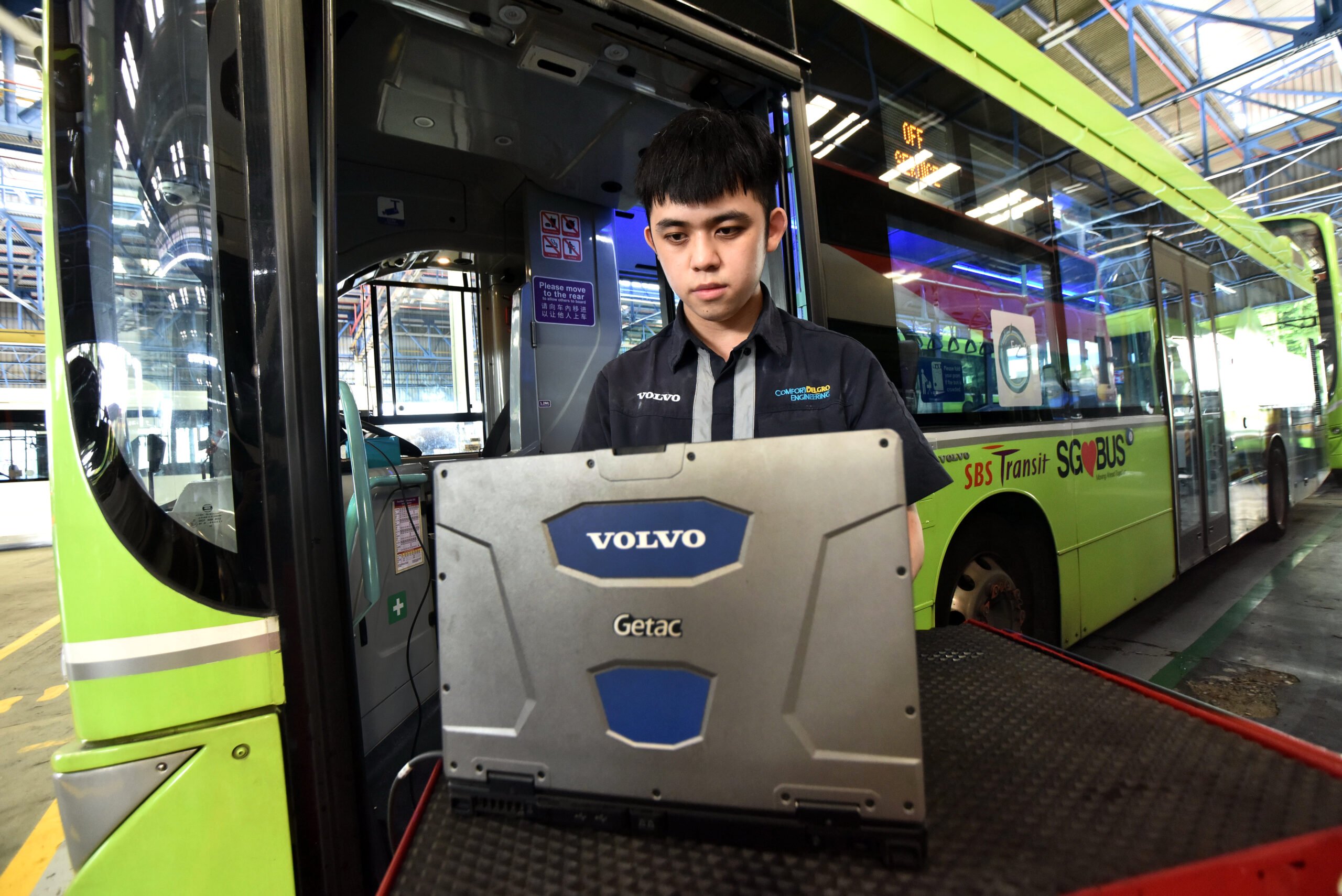 E-mobility redefined
Volvo
B5L S-Charge
The Volvo B5L S-Charge can operate in electric mode for up to 1 km and at speeds of up to 50 km/h. It is also able to arrive, idle and depart from bus stops silently and emission-free. And it does so without any charging infrastructure. This functionality is based on Volvo's unique Zone Management system, a smart connected service. In addition to these functions, the Volvo B5L S-Charge will autonomously optimise every metre of the route and save a lot of fuel.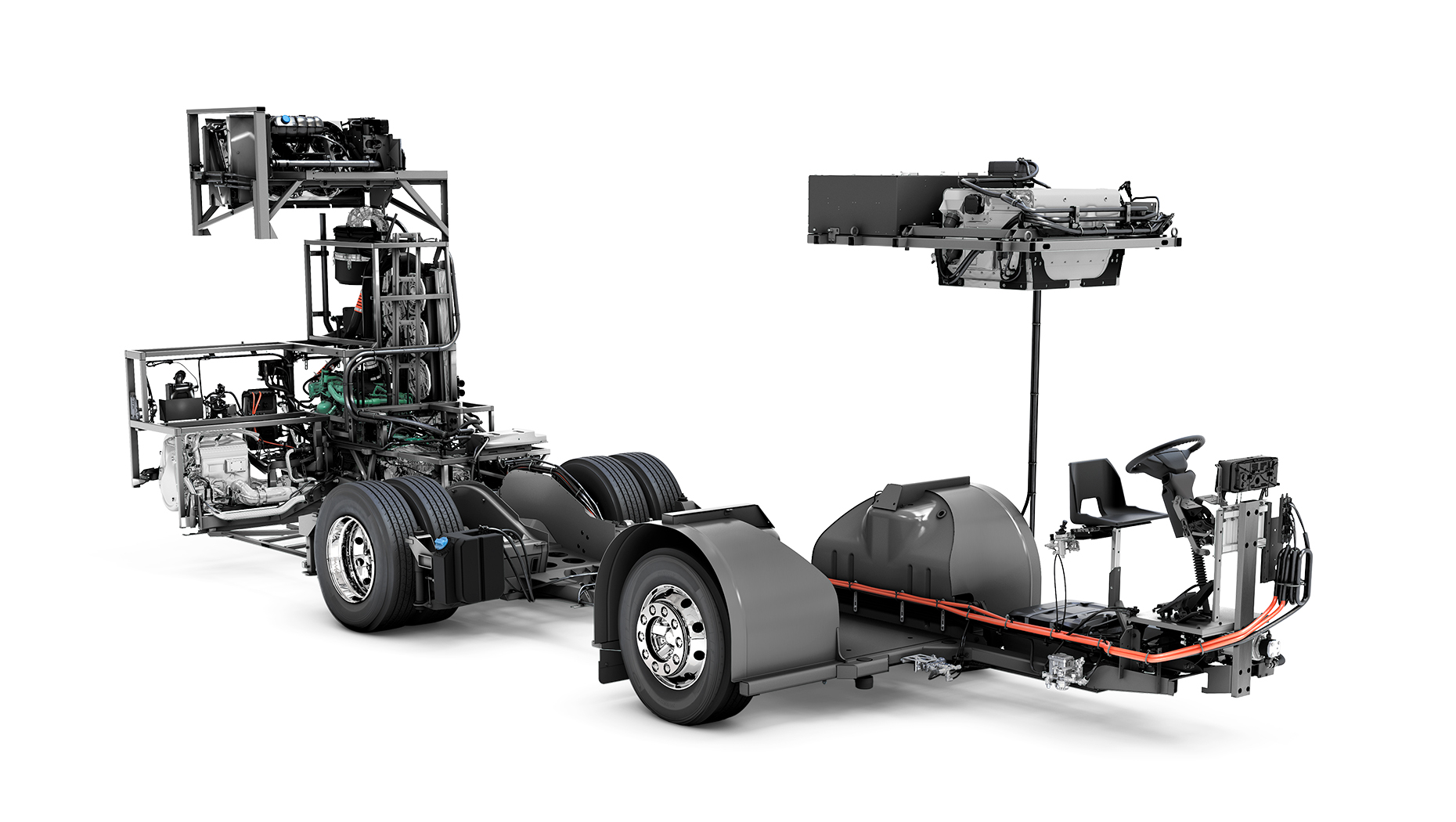 True versatility
Volvo
B8R
The Volvo B8R will meet any need in commuter, transit and short- to medium-haul coach operations. Two or three-axle versions and a selection of automatic transmissions, including the outstanding Volvo I-Shift. Add to that, a flat-top framework designed for efficient, high-quality bodywork. It's easy to create your perfect Volvo.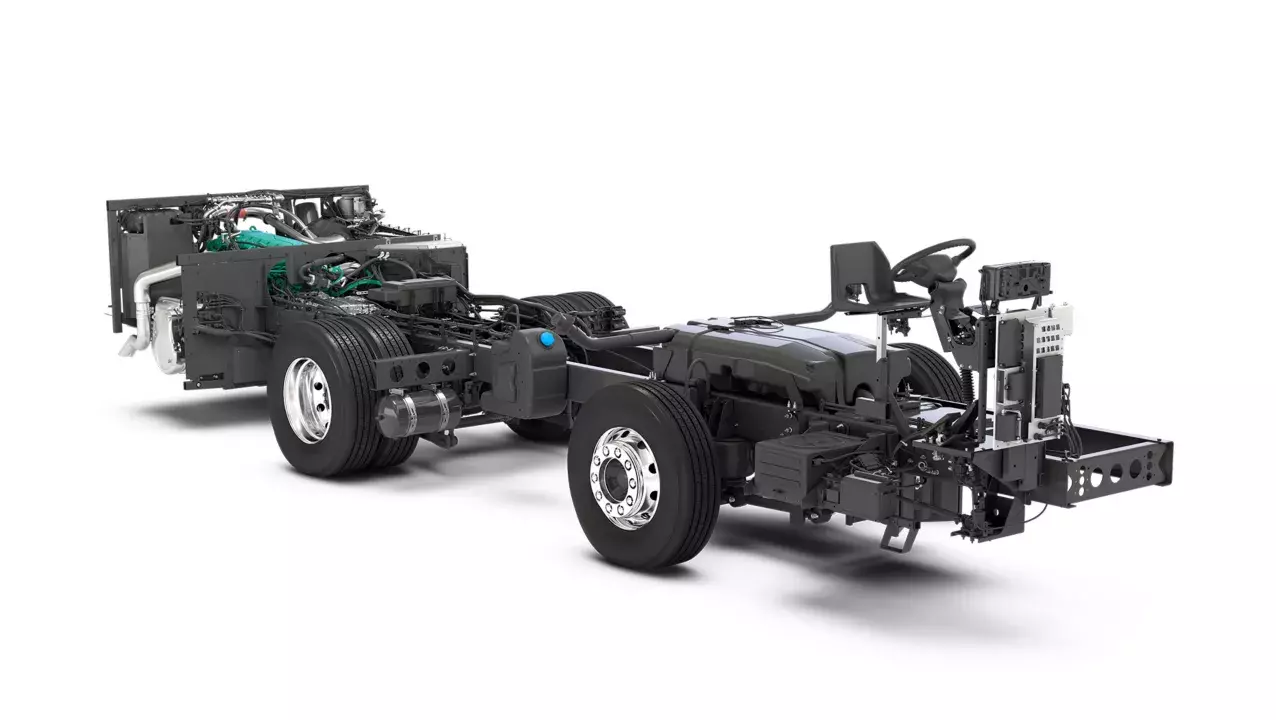 Built to perform
Volvo
B11R
The Volvo B11R is the backbone of a good coach business. Whether your need is a premium coach or a trusty line-hauler, the B11R will exceed your expectations. The highly fuel-efficient right-sized D11 engine will cut your operational costs, while Volvo's high quality ensures superior functionality, passenger comfort and lifecycle productivity.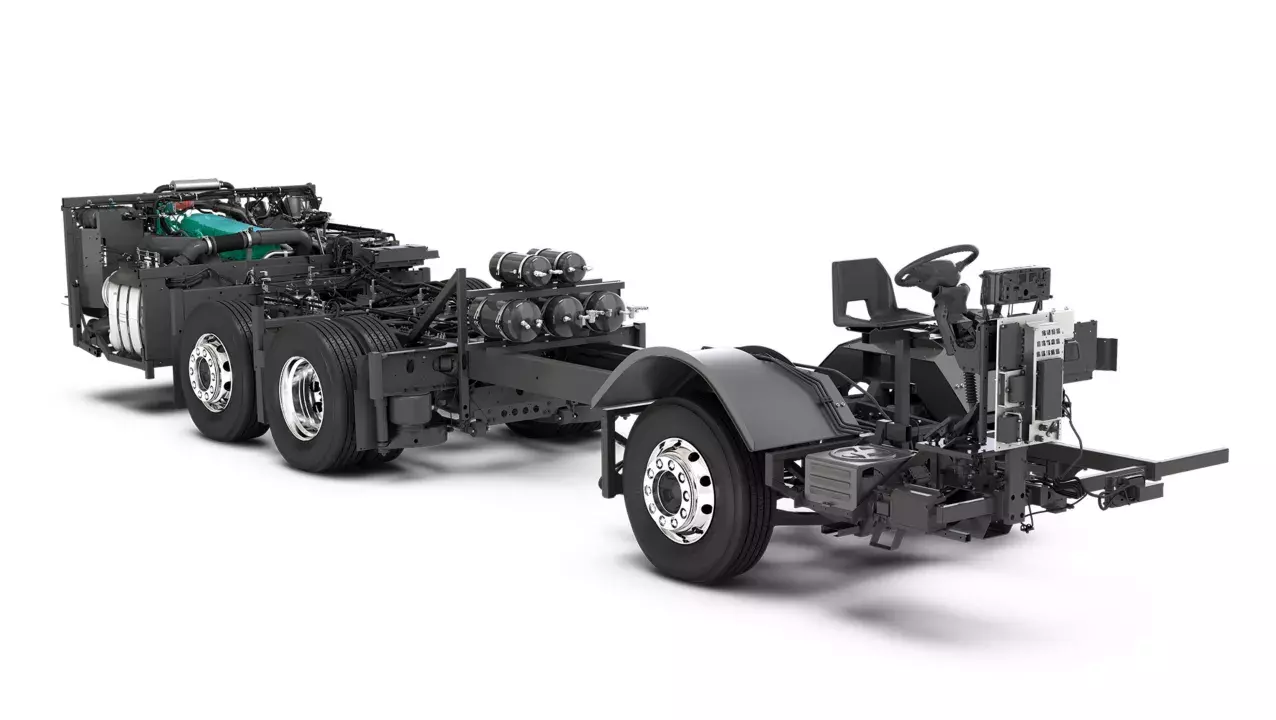 Volvo - E-mobility redefined
B5L S-Charge
Volvo - True versatility
Volvo B8R
Volvo - Built to perform
B11R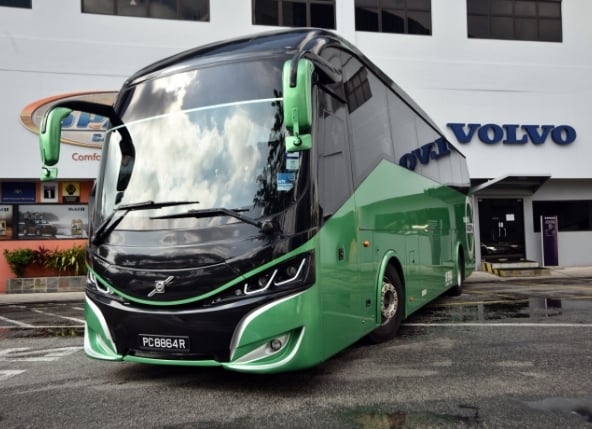 As an ISO 9001 certified company, customers can be assured that the Volvo vehicles we built are reliable.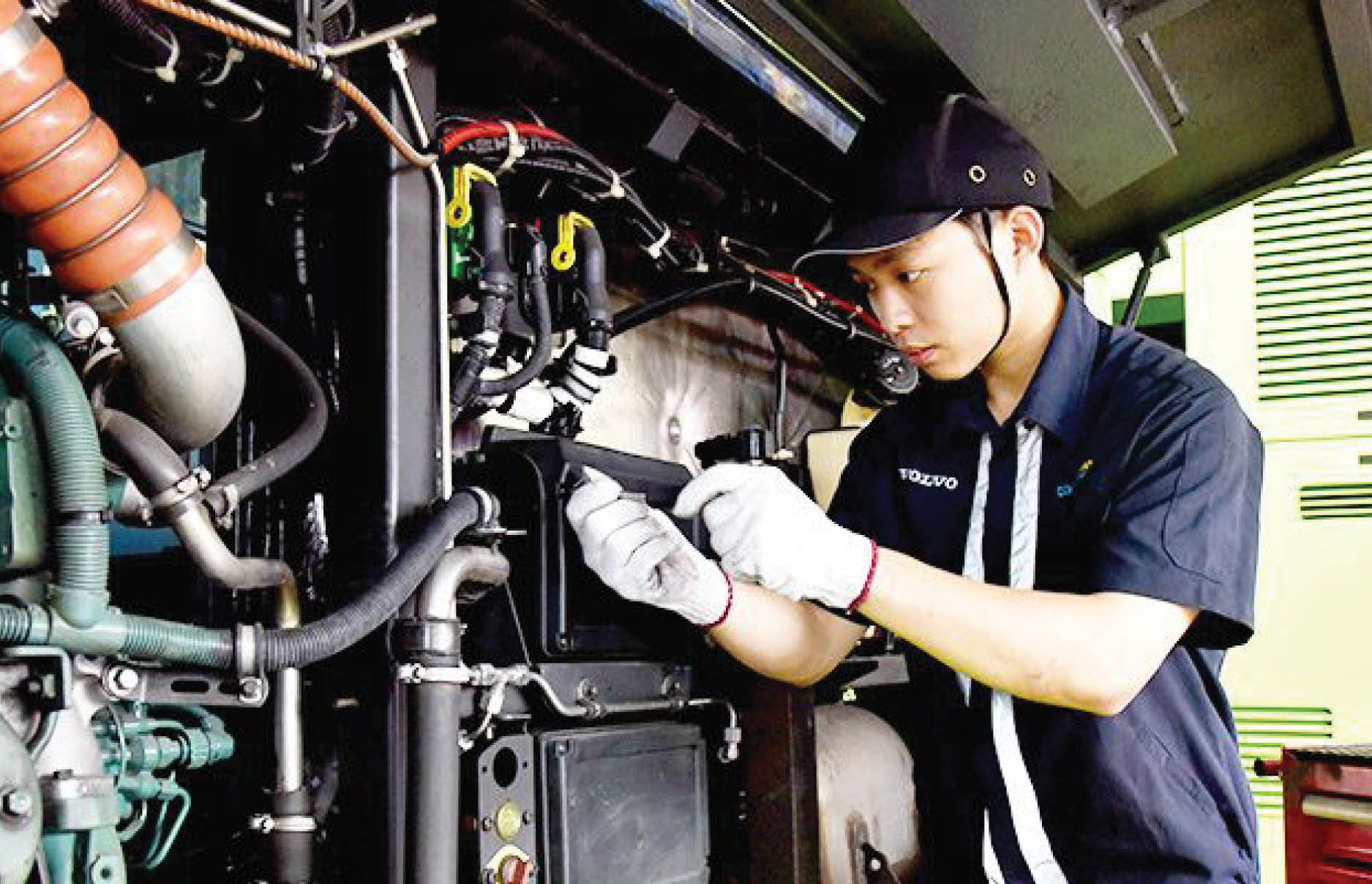 Volvo Bus Servicing
A well-maintained bus or coach will simply do a better job. The risk of unplanned stops, or even breakdowns, is significantly reduced. What's more, a properly serviced vehicle is also better at maintaining its value Blue and Gold service contracts are customised to provide the best possible service for your bus to ensure safety and reliability at all times.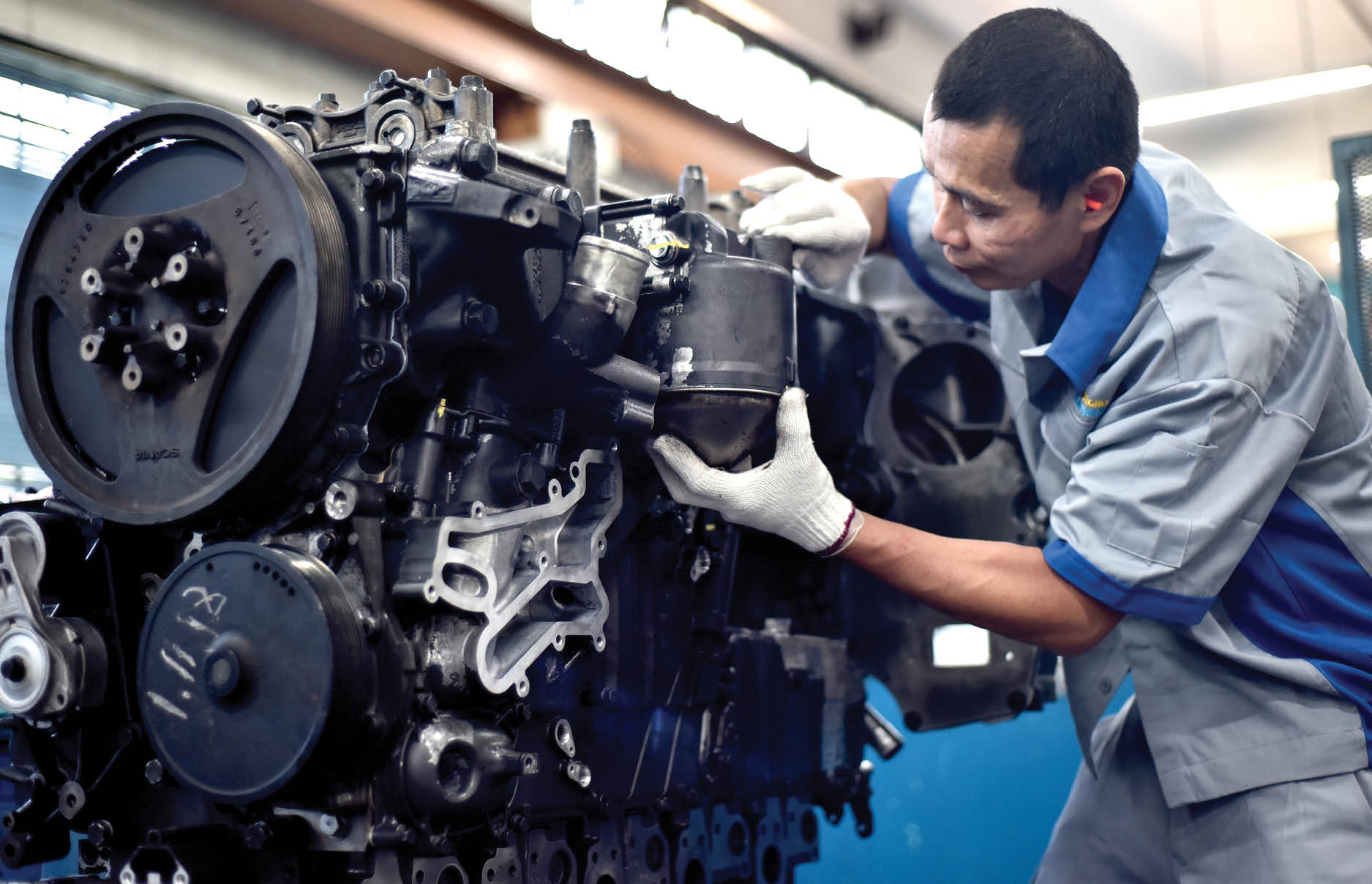 Component Reconditioning
As your corporate fleet vehicles goes through age, wear and tear, we extend the useful life and serviceability of your bus through component re-conditioning, including engine, gearbox, brake system, rear axles, aircon systems and fare equipment overhaul.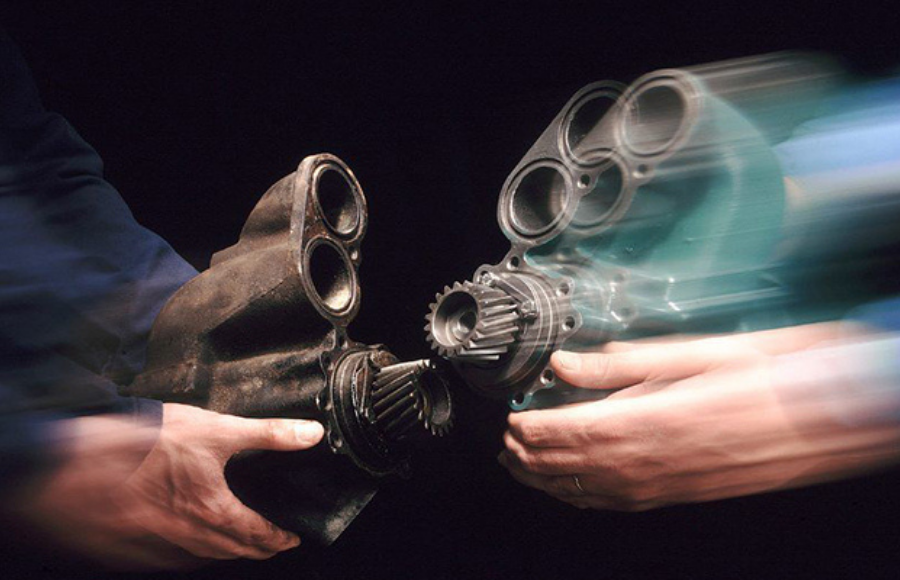 Volvo Genuine Parts
As Volvo's sole authorised distributor in Singapore, CDGE carries an extensive stock of Volvo bus line items and the latest range of Volvo parts.
We provide 2 years warranty to all Volvo parts purchased and fitted at our workshop, providing you with best protection for genuine parts and value for money.
A service contract has one purpose only: to keep your vehicles available, safe and productive.
There is a service contract for every need. In addition to our principal contracts there are several options for tailoring the coverage to suit your operation.
Silver
Individual service plans for each vehicle make for optimised service intervals and swift workshop visits.
Gold Contract
The Gold Contract, gives maximum reassurance, reliability and uptime. It includes all necessary repairs of driveline chassis and body. *The coverage does not include damage caused by accident or careless handling of the vehicle.
Gold Contract
Platinum
20,000km, 60,000km, 100,000km, 140,000km, 180,000km, 220,000km, 260,000km, 300,000km
Downtime: 4 hours
Mobil Super 3000 5W-30
$268
Mobil 1TM Gold 0W-40
$308
Platinum
Change
Engine oil (up to 4L)
Oil filter (genuine)
Drain plug washer
Change
Engine oil (up to 4L)
Oil filter (genuine)
Drain plug washer
** Prices include 7% GST. Every additional litre of engine oil is $12 (Mobile Super 3000 5W-30) or $22 (Mobil 1TM Gold 0W-40). If spark plugs and aircon filter are not used in the package, $16 and $15 will be deducted respectively. Transmission fluid will be recommended according to the car manufacturer's service manual.
Expert Team — Strong & dedicated experts helps you to customise and build a Volvo bus or coach that meets your dream requirements.
Thank you for taking the time to leave us such a fantastic review! We're happy to hear that you had a great experience with us. Your satisfaction is our priority. We will continue to do our best for you!
Keeping you updated with exciting news from CDGE and sharing useful information.
Don't hesitate to enquire for more information