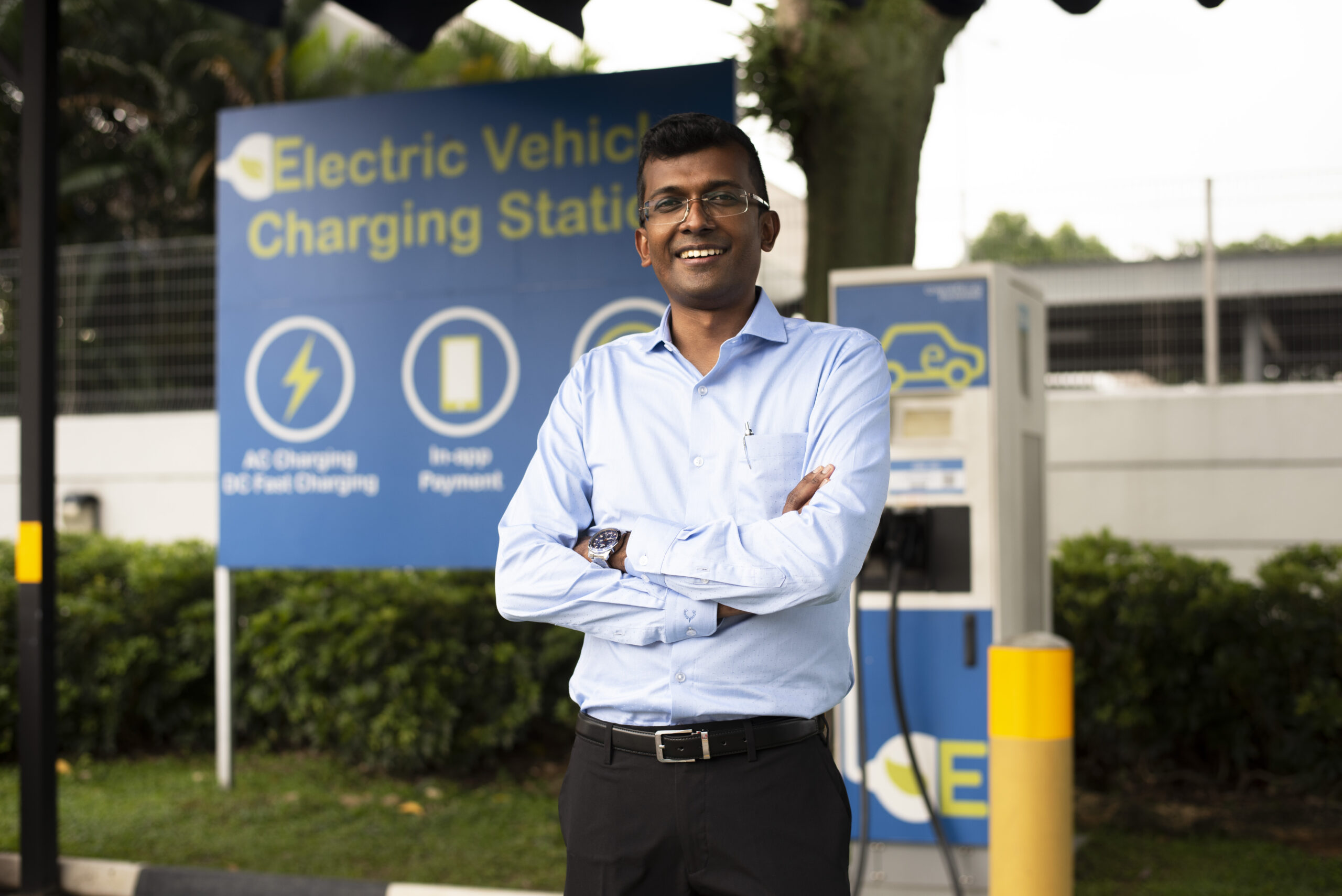 Kumaran SO Balasubramanian, Head of Engineering – CDG Engie.
Behind ComfortDelGro's electrification journey, we are proud to have dedicated people to pioneer and champion our cause. Meet Kumaran SO Balasubramanian, one of the integral members of the ComfortDelGro Engie team that is driving this initiative. 
Backed by strong belief in clean energy and passion to pursue a sustainable future, Kumaran and his team have progressively been gearing up towards the nation's goals of deploying 60,000 EV charging points by 2030, as well as phasing out Internal Combustion Engine (ICE) vehicles and to have all vehicles run on cleaner energy by 2040.
One of his greatest achievements is winning 3 out of 5 regions in the government's pilot tender for the deployment of public EV charging infrastructure.   "The URA and LTA tender saw 19 industry players participating in the bid, and we were exhilarated when we were notified of our win!" said Kumaran, Head of Engineering. 
It has been such a learning journey.  Together with his team, Kumaran has gained a more holistic view of the industry and an in-depth understanding of how EV chargers work. It is also crucial to be familiar with regulatory obligations, technical standards and safety precautions for the design, installation and operation of chargers. He is excited to be rolling out more than 500 EV chargers across Singapore's Central, East and West regions by 2022.
"Coming to a carpark near you, so make your next drive an EV!"