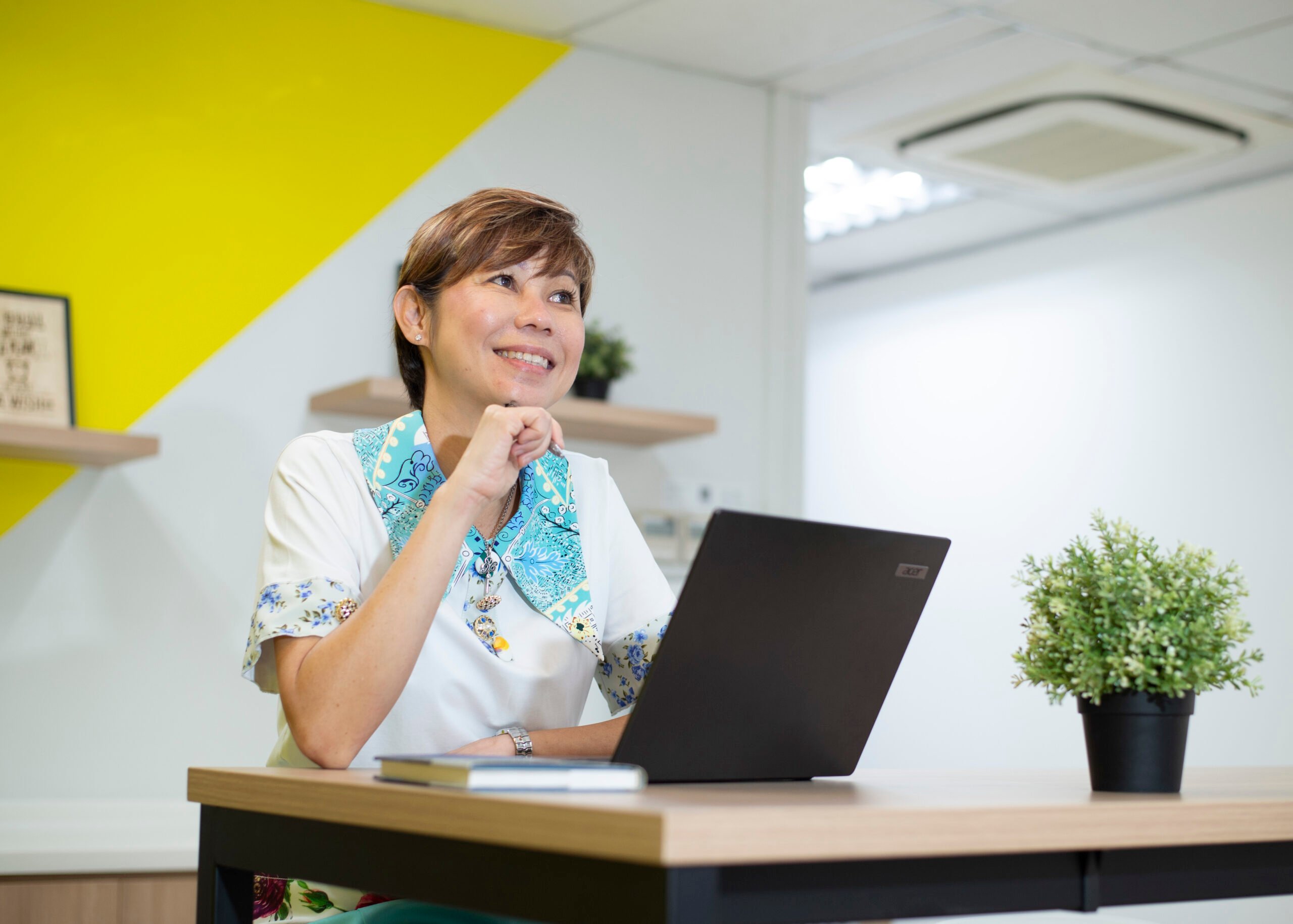 Jasmine Ho, AVP – Marketing & Customer Experience
"If you're offered a seat on a rocket ship, don't ask what seat. Just get on." – Sheryl Sandberg. 
This resonates with Jasmine Ho where she 'took a seat' and is now celebrating her 26th year in ComfortDelGro Engineering Pte Ltd! Despite being new to the male-dominated industry, Jasmine rose through the ranks with her hard work, a growth mindset and the support of great teams. 
Jasmine joined the company in 1995, when it was still known as General Automotive Services, as a Public Relations Officer, a newly created role to manage drivers' feedback.  For one who came from a banking background, the role was like a new adventure for her.
"II struggled in the initial days," recalled Jasmine. "The drivers spoke in various dialects which I was not well-versed in. It took time and effort to build up a rapport with them and I am so glad that my perseverance paid off, and many of us are friends now!  The tips from my bosses and teammates helped a lot too."
Over the years, Jasmine was given opportunities to manage different portfolios – from public relations, marketing, customer service to managing the diesel operations business when it was first launched.  The experience was rewarding as the different roles were not only challenging, but also equipped her with new skills.   
Looking back, Jasmine was proud that she adopted a growth mindset and embraced all opportunities that came her way.  "Positive work culture, passion for my work and sentimental attachment to the company are why I stayed on with ComfortDelGro for 26 years, and will continue to do so!"