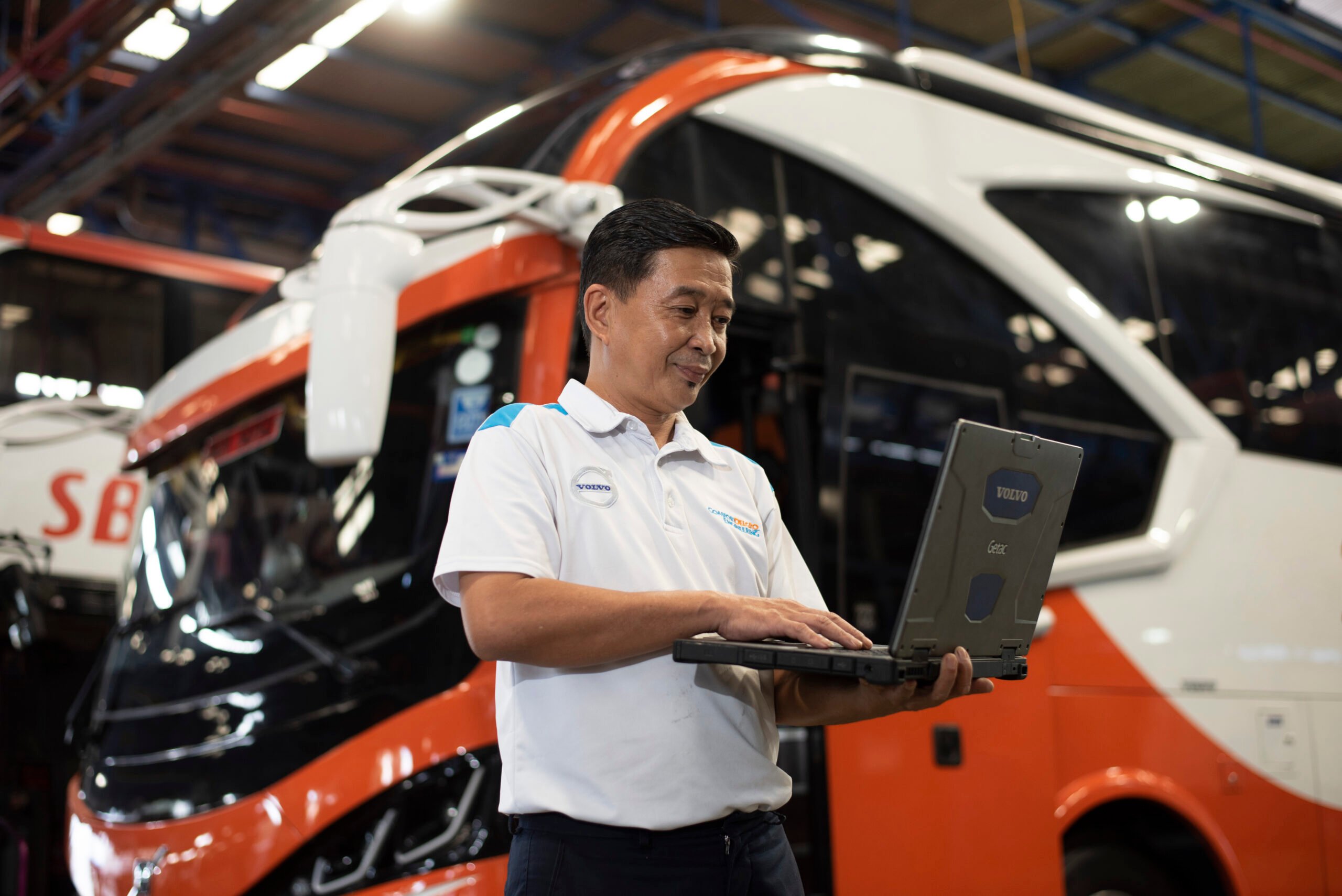 Junaidee Bin Elias, Executive – Volvo Bus Parts & Service
"When you love your work, you will be exceptionally diligent in what you do and you will excel in delivering both quality and quantity." – Dr Prem Jagyasi. 
 
Having a soft spot for heavy vehicles since young, Junaidee Bin Elias started his career in the automotive industry which allowed him to pursue his passion in working with the giant wheelers.  When he joined ComfortDelGro Engineering as a Senior Technician in 2016, he believed that the company would provide opportunities to advance his knowledge and skills further.     
Indeed, his quest for learning, commitment in delivering work excellence and willingness to guide his younger colleagues have been appreciated by the company.  He was not only nominated to participate in Volvo Bus Product and Technical Training in Sweden (2016), Melbourne (2017) and England (2019), but has also been recognised as a Certified Trainer and Master Technician by our principal, Volvo Group Singapore.  Within his 6 years of service, Junaidee has been promoted to Automotive Foreman, Supervisor, and now an Executive who runs the Volvo bus workshop.
"I am thankful to the company for the opportunities given to help me grow professionally.  Our management is very supportive of our training and development.  I love the culture and work environment here" said Junaidee.  "An interesting part of my job is that I get to learn something new everyday.  For example, I need to challenge myself to resolve vehicle issues like tracing their root causes."          
Other than attending upskilling courses organized by the company and our principal, Junaidee tries to broaden his knowledge by watching "How It Works" documentary series as well as surfing the internet to search for answers.
Looking at the future of the automotive industry, Junaidee looks forward to the imminent technological progression from combustible engine technology to electric mobility.  His advice for those who are thinking to join this industry, "If you are self-driven and passionate about automobiles, the automotive industry is for you.  There is so much to learn in the new electric vehicle technology, from electrical systems to software programming."