CDG ENGIE has been awarded two packages in a Land Transport Authority tender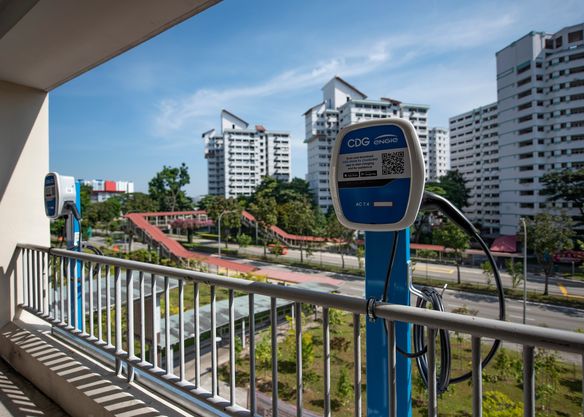 We are excited to announce that CDG ENGIE has been awarded two out of the 10 packages available in a highly contested Land Transport Authority tender for the installation of EV charging points covering nearly 2,000 Housing Development Board car parks!
The two packages, comprising up to 4,509 charging points at 387 HDB car parks, further cements CDG ENGIE as one of Singapore's largest EV charging operators with operations spanning across the East, West, Central as well as the North regions of Singapore.
Download the CDG ENGIE EV Charging App to find where our chargers are when you need them!