ComfortDelGro entered into a second joint venture with ENGIE – ComfortDelGro ENGIE Solar, this time to offer solar and renewable energy solutions.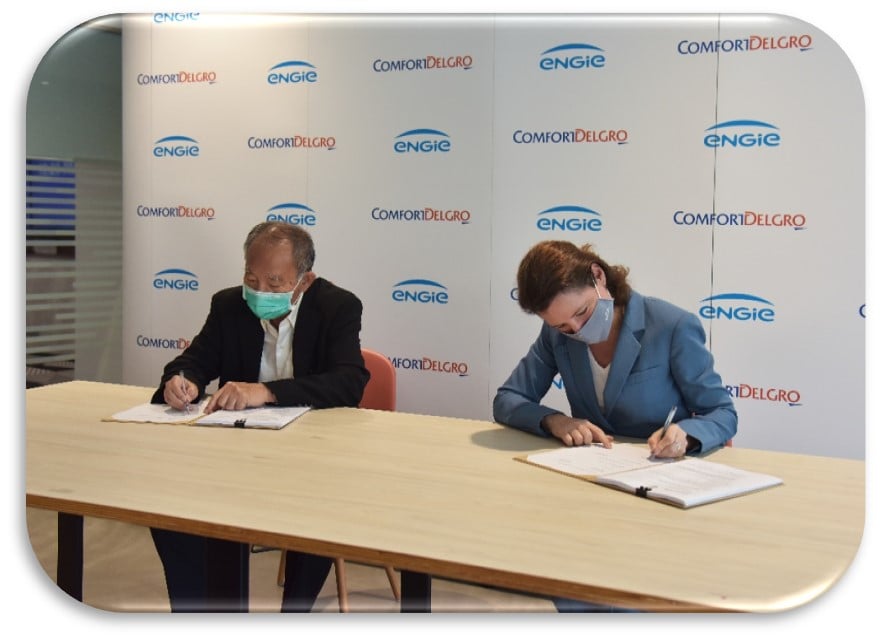 By the end of 2022, fully electric ComfortDelGro taxis and private electric vehicles (EVs) could very well be fast charging at EV charging stations located on premises powered by solar power harnessed from rooftop solar panels.
Our second joint venture with ENGIE South East Asia – ComfortDelGro ENGIE Solar Pte Ltd – which targets to operate by second half of 2022 once it obtains customary regulatory approvals, intends to install and operate rooftop solar panels atop three of our buildings at Loyang, Pandan and Ubi for a start. Apart from these buildings, our automotive workshops will also run on Renewable Energy deployed from these rooftop solar panels. Our Solar JV also plans to offer Renewable Energy solutions to our customers and business partners that are looking to deploy Renewable Energy to their own buildings.
The Solar JV comes just two months after our first venture, ComfortDelGro ENGIE Pte Ltd, had successfully won the tender to deploy 479 EV chargers across the island of Singapore by the third quarter of 2022.
Stay tuned to follow our journey towards carbon neutrality.