ComfortDelGro ENGIE was formed to combine expertise and technology from both companies in a venture towards EV Charging.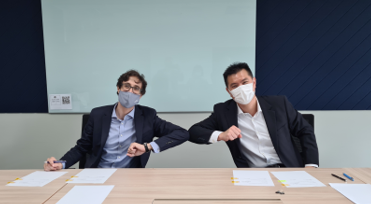 Singapore's leading land transport operator, ComfortDelGro, has partnered French energy giant ENGIE, to jointly bid for tenders in the green electric vehicle (EV) charging field, as well as to explore and deploy clean energy solutions together.
For starters, the pair has jointly submitted a bid for a pilot tender called by the Urban Redevelopment Authority (URA) and the Land Transportation Authority (LTA) for electric vehicle charging points that cover the installation and operation of more than 600 EV charging points at over 200 public carparks across Singapore, in a wide range of accessible areas such as public housing estates, industrial estates, public parks, and community centres. Successful tenderers will be required to install charging stations at their allotted carparks by the third quarter of 2022.